Surefire
Adopted
5 years old · Male · Black · Not Cat Tolerant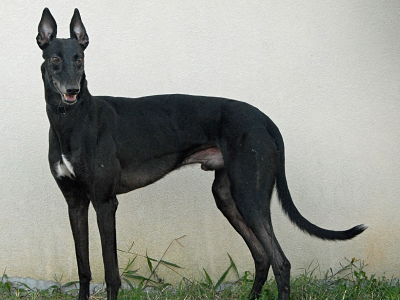 Bio
Surefire is a handsome, black male greyhound who also answers to the name Flyer.
He is sweet and loving and gentle, a well-mannered 6-year old. He is outgoing and loves everyone. He has lots of spunk to joyfully run and play in the yard but is calm and well-mannered in the house. He loves to go for walks and rides in the car. His favorite thing is to be loved on and to be close to his humans.
Surefire gets along well with other dogs and would enjoy having another dog as a companion. He would do well in a home with a yard to run in and with a family who will love him and give him good care.
Come by and take a look at Surefire at one of our meet and greets. He'll be waiting to meet you!