May is Senior Month at GU!
We've got a secret to share: senior greyhounds are Greyt! We often say they are the best kept secret in greyhound adoption. In keeping with GU's tradition, May is Senior Month and here are our "best kept secrets".








Please open you hearts to one of these golden oldies. The older the hound, the sweeter the reward!
Senior greyhounds are those 8 years or older. Our regular adoption fee for seniors is $225. During the month of May, we will waive the adoption fee for all greys 8 years or older to any individual who has adopted from GU previous. For new adopters, we will lower the adoption fee for greys 8 years and older to $100. If you are interested in adding a senior hound to your home, contact Micky Nielsen or Jim Vandehaar, our Adoption Coordinators, to find out more.
Join us at 96° West Winery on Saturday, June 6th Noon-5PM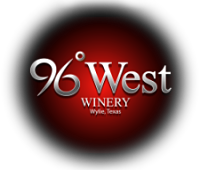 Enjoy a glass of wine in your very own etched greyhound wine glass along with a Wine Talk from the owner and winemaker, David Hunt. To learn more about the winery you can visit their website at www.96westwinery.com.
There will be a wine glass painting class held by LePainted Grape from 1 to 4. They will help you paint your own greyhound wine glass! This includes the wine glass, paint and instructions. To find out more about this you can visit their website at www.LePaintedGrape.com.
There will also be a silent auction, door prizes and you can stroll through Historic Downtown Wylie and visit the quaint shops and restaurants.
There will be appetizers provided by Corner Bakery.
The admittance ticket of $25.00 per person includes etched wine glass and one glass of wine. $5.00 each additional glass of wine. The Wine glass painting class held by LePainted Grape is $35.00.
Click here to purchase your tickets now.
All proceeds benefit Greyhounds Unlimited!
Sorry but this is a People Only event.
Help Us Now, Make Your Donation Today
Greyhounds Unlimited is a non-profit, all-volunteer organization with no paid staff. Your support is always needed and greytly appreciated, especially by the hounds. Cash donations are always welcome, and 100% of all donations support the ongoing needs of the greyhounds in GU's care.
Help us help a Greyhound ... Click the button below
or mail your check to:
Greyhounds Unlimited
P.O. Box 703967
Dallas, TX 75370-3967
Recurring Donation
Current Greyhounds Available for Adoption
Can You be that Bridge to a New Home?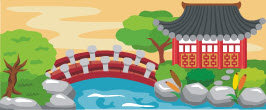 We are still in dire need of foster homes for our incoming hounds. Foster homes are the bridge that leads to a forever home for our adoptable hounds, giving them a head start on getting accustomed to living in a home instead of a kennel, teaching them all the new and wonderful things they will encounter in a home that they may never have seen before.
If you are ready to give fostering a try, please send an email to ifostergreyhounds@gmail.com. One of our foster coordinators will contact you to talk about fostering and how you might be able to help, what your obstacles might be and how we might overcome them together. We all want this to be a successful experience for you and your new foster!