GREYFEST 2014: NEW LOCATION
Plan now to join us for Greyfest 2014! It is being held at a new location this year as well as a little earlier in the year.
Date: September 13, 2014
Time: Noon until 4:00 PM
Location: Addison Circle Pavilion in the heart of Addison, Texas. It is conveniently located just north of Belt Line Rd between Addison Rd and Quorum Dr adjacent to the popular urban area known as Addison Circle. Some of the convenient amenities include over 372,000 sq ft of outdoor and indoor space, public restrooms, covered pavilion, concession kitchen and parking for 2,100 cars.
More information coming soon...
Help Us Now, Make Your Donation Today
Greyhounds Unlimited is a non-profit, all-volunteer organization with no paid staff. Your support is always needed and greytly appreciated, especially by the hounds. Cash donations are always welcome, and 100% of all donations support the ongoing needs of the greyhounds in GU's care.
Help us help a Greyhound ... Click the button below
or mail your check to:
Greyhounds Unlimited
P.O. Box 703967
Dallas, TX 75370-3967
Recurring Donation
Current Greyhounds Available for Adoption
Can You be that Bridge to a New Home?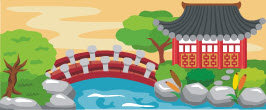 We are still in dire need of foster homes for our incoming hounds. Foster homes are the bridge that leads to a forever home for our adoptable hounds, giving them a head start on getting accustomed to living in a home instead of a kennel, teaching them all the new and wonderful things they will encounter in a home that they may never have seen before.
If you are ready to give fostering a try, please send an email to ifostergreyhounds@gmail.com. One of our foster coordinators will contact you to talk about fostering and how you might be able to help, what your obstacles might be and how we might overcome them together. We all want this to be a successful experience for you and your new foster!
Updated: 09 July 2014 15:26