North Texas Irish Festival (NTIF)
North Texas Irish Festival
Saturday, March 4th
11:00AM - 6:00PM
Sunday, March 5th
12:00PM - 4:00PM
Fair Park
Dallas, Texas
GU will have a booth once again at NTIF. Volunteers staff the booth, and our personal hounds serve as "floor models", enabling festival-goers the chance to get "up close and personal" with a greyhound, sometimes for the first time. If you are interested in volunteering, contact Janis Brown, our Volunteer Coordinator, to get on the schedule to help out. She can be reached at regalgray@yahoo.com.
$25 for 25 Fundraising Drive

In order for us to continue to carry out the vision of our founder, Hope Combest and the mission of Greyhounds Unlimited we are excited to launch the "$25 for 25" campaign to celebrate our 25th anniversary.
For 25 years Greyhounds Unlimited has been dedicated to finding caring and responsible homes for greyhounds from all situations including track racers who have retired (or in some cases, never began), sick, injured and abandoned. In the last 25 years over 3,200 greyhounds have come through our organization.
For as little as $25 you can show your support to continue to carry out our mission and have your name etched on the $25 for 25 Fundraising Drive wall.
Make your donation now or visit our Brick Wall to see our generous donors.
Tom Thumb Good Neighbor Program – Register Now and Help the Hounds
Tom Thumb will donate 1% of the purchase price of groceries when you use your Tom Thumb Rewards card. All you have to do is go to the Tom Thumb Good Neighbor Program, fill out the form using our Charity #2743, take it to the customer service counter at your store.
Kroger Community Rewards – Register Now and Help the Hounds
Kroger will donate a percentage of all purchases made when you use your Kroger Reward Card. A Digital Account is needed in order to participate in Kroger Community Rewards. Please go to Kroger Community Rewards.
Current Greyhounds Available for Adoption
Can You be that Bridge to a New Home?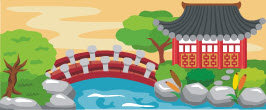 We are still in dire need of foster homes for our incoming hounds. Foster homes are the bridge that leads to a forever home for our adoptable hounds, giving them a head start on getting accustomed to living in a home instead of a kennel, teaching them all the new and wonderful things they will encounter in a home that they may never have seen before.
If you are ready to give fostering a try, please send an email to ifostergreyhounds@gmail.com. One of our foster coordinators will contact you to talk about fostering and how you might be able to help, what your obstacles might be and how we might overcome them together. We all want this to be a successful experience for you and your new foster!
Help Us Now, Make Your Donation Today
Greyhounds Unlimited is a non-profit, all-volunteer organization with no paid staff. Your support is always needed and greytly appreciated, especially by the hounds. Cash donations are always welcome, and 100% of all donations support the ongoing needs of the greyhounds in GU's care.
Help us help a Greyhound ... Click the button below
or mail your check to:
Greyhounds Unlimited
P.O. Box 703967
Dallas, TX 75370-3967
Recurring Donation