GREYFEST 2015: The Greyt Pumpkin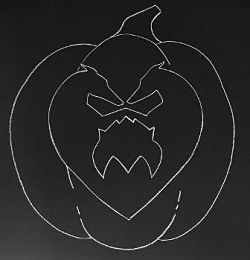 Saturday, October 17th
Noon until 4:00 PM
River Legacy Park
701 NW Green Oaks Blvd
Arlington, TX 76006



This year, GU celebrates everything Howl-rooo-e'en at our annual Greyfest. And we are returning again to the beautiful River Legacy Park in Arlington.
The event will include Catering by Mercado Juarez, vendors, silent auctions, live auctions, raffles, GU's Online Store and much more. Watch future eNews, our website, and our Facebook page for additional details as they are finalized.
Registration and Meal is $15 for adults and $10 for children under 12. You can register and pay online.
Greyfest is one of the main fundraising events of the year for Greyhounds Unlimited. It is only with the money raised that we are able to rescue, rehabilitate and find them their forever humans and homes.
We have greyt fun putting this event together for all of you, our greyhound adopters, and hope you will be able to come out and join us to celebrate the hounds, Howl-roooo-e'en and The Greyt Pumpkin!
Unable to attend? You can still make a much needed tax-deductible donation in any amount online by clicking on the "Make a Donation" button below:
North Texas Giving Day - A Success!
Thanks to everyone for your donating to Greyhounds Unlimited! We raised almost $2,000 and that doesn't include the additional money will get from the North Texas Giving Day organization.

Tom Thumb Good Neighbor Program – Register Now and Help the Hounds
Tom Thumb will donate 1% of the purchase price of groceries when you use your Tom Thumb Rewards card. All you have to do is go to the Tom Thumb Good Neighbor Program, fill out the form using our Charity #2743, take it to the customer service counter at your store.
Help Us Now, Make Your Donation Today
Greyhounds Unlimited is a non-profit, all-volunteer organization with no paid staff. Your support is always needed and greytly appreciated, especially by the hounds. Cash donations are always welcome, and 100% of all donations support the ongoing needs of the greyhounds in GU's care.
Help us help a Greyhound ... Click the button below
or mail your check to:
Greyhounds Unlimited
P.O. Box 703967
Dallas, TX 75370-3967