Greyfest 2014: Complete Their Circle - Adopt a Greyhound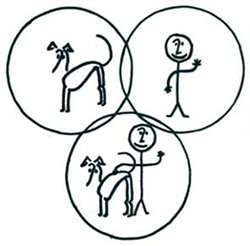 Saturday, October 18, 2014
Addison Circle Pavilion
Greyhounds and Humans, what a combination. Greyhounds are always looking to complete their circle by finding their forever human and home. Greyfest 2014 will celebrate Greyhounds Completing their Circle where a Greyhound and human come together to complete their circle. This year's fundraiser will take place at the Addison Circle Pavilion located in the heart of Addison, Texas.
Greyfest is one of the main fundraising events of the year for Greyhounds Unlimited. It is only with the money raised that we are able to rescue, rehabilitate and find them their forever humans and homes. The event will include Catering by Spring Creek Barbecue; Wine and Beer (sorry, no frozen margaritas this year) will be sold and served. Vendors, silent auctions, live auctions, raffles, GU's Online Store and much more can also be enjoyed at the event.
We are offering two types of registration this year, you can pay $5 for the event only or $15 for the event and catered meal.
Come join us at Greyfest 2014
Saturday, October 18th (Noon - 4:00 PM)
Addison Circle Pavilion
15650 Addison Road
Addison, TX 75001

Help Us Now, Make Your Donation Today
Greyhounds Unlimited is a non-profit, all-volunteer organization with no paid staff. Your support is always needed and greytly appreciated, especially by the hounds. Cash donations are always welcome, and 100% of all donations support the ongoing needs of the greyhounds in GU's care.
Help us help a Greyhound ... Click the button below
or mail your check to:
Greyhounds Unlimited
P.O. Box 703967
Dallas, TX 75370-3967